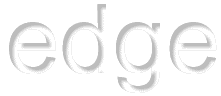 VACATION & HOLIDAY GUIDE TO
CUMBRIA & THE LAKE DISTRICT

Just a short list of links at the moment, to be added to as time goes
on and the number of sites of interest increases.

THE LAKE DISTRICT NATIONAL PARK
A very informative site dedicated to the Lake District. Easy to navigate and fast download times. Definitely worth a visit.
http://www.lake-district.gov.uk/
ENGLISH HERITAGE
No doubt you've seen this name throughout the site. Well worth a visit if you're interested in the historic buildings of England.
http://www.english-heritage.org.uk
THE NATIONAL TRUST
The home of the National Trust. Go and see at-
http://www.ukindex.co.uk/nationaltrust/
JOHN DAWSONS LAKE DISTRICT WALKS WEB SITE
If you like what you've seen in the Mountains Lakes and Walks section then take a close look at this -

38 walks in detail with 230+ photos, a distance calculator, site search engine and a section dealing with GPS.
eClimb
If you're mad about climbing or even if you're not, check out this great site and buy the best walking and climbing gear in town!
http://www.eclimb.com
GENUKI GENEALOGY PAGES
If your interested in your family history then this is the site for you. Lots of pages of great material for the whole country as well as Cumbria.
Cumberland: genuki/big/eng/CUL/
Westmorland: genuki/big/eng/WES/
Lancashire: genuki/big/eng/LAN/
Cumberland & Westmorland were joined in 1974 to form the county of Cumbria. Part of the lake District used to be in the county of Lancashire so the pages above are all relevant.
Currency Converter
A very useful place to visit. See how many pounds you get for your money.
http://www.xe.net/currency/
Larry Winger's home pages
These are the pages of a fellow resident of Alston Moor.

Cumberland Times-News
Yes its a newspaper but its in Cumberland, Maryland, USA.
http://www.times-news.com
Anglophilia
An American anglophiles' site with a huge list of links to other uk specific sites.

Castles?
If you liked our castles section then you may like to take a look at-
http://www.castles-of-britan.com
Slateman 3 Peaks Challenge!
A 40 mile run over the 3 highest Peaks in England
Helvellyn, Scafell Pike & Skiddaw.

Castles of the United States
If you're one of the many American visitors to the EDGE guide!
and have been looking with envy at all the wonderful castles we have here in Cumbria
don't get despondent. Check out some castles nearer to home at:

Lynn's Castle Page
Another site with pictures of castles with links to other related sites.
http://www.netarrant.net/homes/lynn2/
Lake District Search & Mountain Rescue Association (LDSAMRA)
The web presence of the umbrella body for the 13 mountain rescue teams in Cumbria.
Lots of advice and statistics of very great value to those walking the fells.
Take heed, be responsible and give a donation:-)

British Adventures
Advice on where to go throughout the UK travelling independently, and how to avoid the tourist traps. Tours can be organised for you. Come and see.
http://www.britishadventures.com
The Lake District Page
A personal site about a group of friends various holidays in the
Lake District over the years. Lots of photos.
~stu/homepage.htm
TarBoard
The Arthur Ransome Society Discussion Forum.
If you have an interest in the Swallows and Amazon stories
by Arthur Ransome then you should check out this site.
~esarie/tarboard/tarboard.html

CARLISLE - PA
Go and check out the site for Carlisle in America at
http://www.carlisle-pa.com
British Castles
A fine collection of links and other info about castles and other places of historic interest around the UK.
~hurmari/castles.html
In Britain
The monthly magazine of the British Tourist Board
~hurmari/inbrit.html
The Regional Information Service (RIS)
is part of the work of Northern Informatics, a regional consortium
representing the region's interests in the Information Society.
The RIS itself aims to deliver information of universal scope to residents
of the region and to provide a shop window to the rest of the world. It is
being led by the public library network across the region it incorporates
a free enquiry service which you are most welcome to use.

Castles on the web
A great place to go for information and links to castles
around the world.
http://www.castlesontheweb.com
The official Lakeland Dialect Society web site
Come here if you want to learn how to speak properly!
UK Travel
for information for anybody interested in traveling around the UK.
Travel.org
For information and links to all corners of the globe as well as the UK.
Rheged.
Named after the Ancient Kingdom of the Dark ages, Rheged will be the newest and the largest visitor attraction ever to open in Cumbria - the Lake District.
Opening Easter 2000, Rheged will be an all weather,
all year round visitor centre of national importance. 
South Tynedale Railway
The many attractions for the visitor to the area include the South
Tynedale Railway, which is a narrow gauge railway, with steam and diesel
hauled diesel trains operating along a 2¼ mile line from Alston to
Kirkhaugh through the scenic South Tyne Valley.

http://www.contours.co.uk
Guided and self-led walking holidays in Cumbria - the
Lake District, Eden Valley and North Pennines
www.lake-district-links.co.uk
A comprehensive list of links to do with things Cumbrian
For links about getting to Cumbria and travel information.
Copyright © EDGE 1997